BODY connects with MIND and surrenders to SPIRIT



| | |
| --- | --- |
| Posted on March 25, 2015 at 11:25 AM | |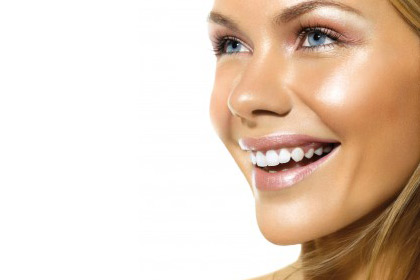 Jessa Wright YTT, BA, NUTRITIONAL CONSULTANT
Have you every broken out in hives, experienced a period of outbreaks, or always seem to have a reoccurring rash? Your skin is the largest organ on your body, so it's important to keep it clean, fresh, and hydrated. You'd be surprised at how many toxins can seep into our skin through the makeup we use, the lotions we rub on ourselves, and the laundry detergent we use for towels, sheets, and clothing. Chemicals are everywhere! So it's easy for them to cause irritation and inflammation to our skin. Here are 5 ways your can reduce your toxic load, clear your skin, and have a healthy glow!
1. Natural Products ONLY
The generic brands of skincare are loaded with cheap chemicals, toxins, and synthetics. They are absorbed into your skin, inhaled through your nose, and digested into your system. Irritation and inflammation begins to appear on the skin and over-time there is an increase in the toxic load of your body leading to further illness and disease. Alternative skincare lines do exist! Check out "Spark" by registered homeopath Anna Sienicka, whose line of skincare is not only organic and locally sourced, but it's edible too! Additionally, making the switch in household cleaning products and laundry detergents to natural remedies can reduce your toxic load and heal your skin.
2. Alkaline Diet
A clean diet will go a long way. In modern society most diet's consumed are highly acidic. An acidic diet consists of caffeine, large amounts of meat, sugar, fried and processed foods. An alkaline diet is based on fresh fruits and vegetables, sweet potatoes, sprouts, and lentils. Alkaline foods will balance the pH in the body, increasing digestive wellness, boosting immunity, and reducing inflammation. In turn, an acidic diet creates inflammation in the body leading to dis-ease that results in illness including skin eruptions. Stick to the basics of a clean diet, avoid packaged and refined food products, as well as sugar, and you will have an alkaline pH balance in no time!
3. Skip the Caffeine
Caffeine is a hard one to kick, I know. But it is worth it! Caffeine increases the production of stress hormones in your body as it over stimulates the adrenal glands. One of these hormones is insulin. Insulin can trigger acne in three ways: (1) It creates an excess amount of oil on your skin. (2) Insulin is inflammatory causing acne to become red and swollen. (3) It causes your skin to produce new skin cells at a rapid rate, which increases the chance of clogged pores. With this being said, there are ways to eliminate caffeine easily. Using an alternative to coffee or black tea such as green tea can reduce your caffeine load, plus green tea is high in antioxidants. If you crave that coffee taste first thing in the morning your local health food store will carry herbal blends that taste like coffee. Try "Dandy Blend" or "Caf Lib" for a yummy coffee taste without the stimulant.
4. Get your Z's
These days it seems as if everyone is running on 5 to 6 hours of sleep, and for some people it's closer to 4 hours. Yikes! Sleep has a huge impact on our daily lives, especially the health of our skin. The less sleep we get the harder our body has to work in order to function. The adrenal glands become stressed with a lack of sleep. Put some caffeine in the mix and they are being worked on overdrive. The adrenals secret stress hormones, as mentioned earlier, that have a direct impact on the skin. Make sleep a priority for healthy skin. It's called beauty sleep for a reason!
5. Sip on Parsley Tea
Drinking parsley tea is a trick I read about online and have personally found to be very helpful when trying to rid your body of blemishes. Breakouts on the skin can be a sign of liver congestion, and parsley is a natural detoxifier of the kidneys as well as the liver. Simply steep fresh parsley in hot water, adding lemon to taste, and drink one cup twice a day. Doing this consistently for a few weeks cleared up my skin! Any time I feel a breakout coming on, perhaps from too much sugar that weekend, I start steeping my parsley tea.
A clean diet, and these helpful tricks will have you on the right path to glowing skin!
Categories: None