BODY connects with MIND and surrenders to SPIRIT



| | |
| --- | --- |
| Posted on March 25, 2015 at 11:30 AM | |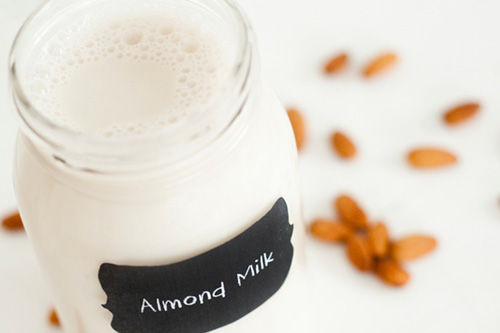 Making almond milk at home is simple + delicious! Free from additives and preservatives, this almond milk tastes incredible, is a clean source of protein, and can be made right from your kitchen. With only 2 ingredients, you'll be making this delicious milk weekly!
[Ingredients]
• 4 cups filtered water
• 1 cup raw almonds
[Directions]
• Soak almonds overnight in water.
• Place almonds and water into food processor.
• Blend until almonds are broken into fine granules, and no chunks can be seen.
• Pour milk into cheesecloth over a bowel. (The bowel will catch the milk, while the cheesecloth catches the granules.
• Squeeze the cheesecloth to release as much liquid as possible.
• Transfer the remaining, fresh almond milk from bowel into a mason jar.
• Store in fridge for up to 7 days.
• Enjoy!
Tip* Keep the almond granules and spread them on a cookie sheet. Place in the over on the lowest heat to dehydrate for about 3-4 hours. Perhaps while you're doing your chores around the house! When completed, you have created your own almond flour. Free almond flour and no waste is a call for cheers – hip hip hooray!
Categories: None