BODY connects with MIND and surrenders to SPIRIT



| | |
| --- | --- |
| Posted on March 25, 2015 at 11:35 AM | |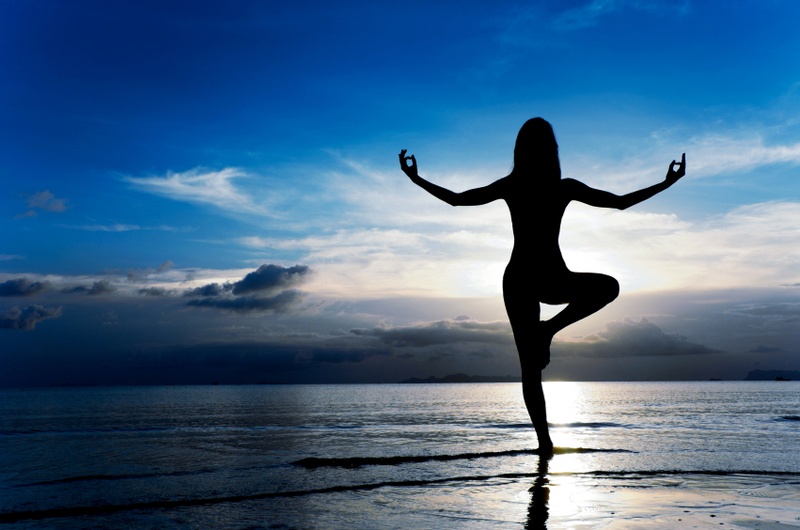 Jessa Wright YTT, BA, NUTRITIONAL CONSULTANT
Breathe in through the nose, and out through the mouth – says your yoga teacher. And all you're thinking "Can I lie in Savasana now, please?" Yoga has been gaining speed for years now. At this point, you've probably tried a class or two, known someone who has done their yoga teacher training, and maybe even considered it yourself. Or perhaps you decided yoga wasn't for you – either the flow was too slow, or the teacher talked too much, or you weren't as flexible as the other student's in the class. I can understand why you would think that you are not a yogi. But this couldn't be further from the truth. As a yoga instructor I can personally say that I go through a love and hate relationship with my practice. Particularly when I've been busy and have pushed yoga to the side. A few days or a week away from my practice creates a resistance when I go back. But soon after I release the expectations, wonderful things begin to happen.
Yoga is known for creating increasing flexibility in the body, developing strength in the muscles, and creating a state of relaxation for the mind. For me, these are the bonuses to yoga, but not the benefits that I am aiming for. The practice of yoga works your body, but the true practice is the emotional development. I have seen hugs leaps in my life since I began practicing yoga five years ago. Today, I want to tell you why I continue to practice.
The Benefits of Yoga
• Boosts self-esteem
• Moving the body, releasing endorphins, and spending time doing something good for you, are all contributors to a boosting your self-esteem. When you make time to love and care for yourself, it allows you to love and care for others in the same way.
• Enhances mood
• Whenever I feel a resistance to get on my mat I remind myself that each I have time completed a yoga practice, I have come out the other side with a smile on my face. No one ever regrets doing something good for themselves!
• Creates self-awareness
• One of my favourite benefits of yoga is the self-awareness it creates in the mind and in the body. Every time I move my body, follow my breathe, and tune-in to how I'm feeling I become that much more self-aware. I take these lessons off the mat with me, and it enhances my life in all aspects – including relationships, work, and personal. Self-awareness has endless benefits!
• Emotionally supportive
• Before yoga, no sport or athletic activity had given me what I was looking for. With yoga, I was being fed spiritually as well as physically. It clicked. I loved the way I felt after a yoga class because I was allowing my body to release built-up emotions, work through stagnant feelings, and enter into a fresh state of mind. My biggest support through my parents divorce turned out to be my practice. Who would've thought!
• Helps manifest your desires
• As you become more self-aware, you become in-touch with what you want. "Knowing what you want is half the battle" is a saying that rings oh-so true for me. Once I understand what I want, I can focus on getting there. Drifting without purpose or cause has never been how I've wanted to live my life. Turns out I just want to create change and spread love. Even knowing that has helped me carve out a path that I can walk confidently towards.
• Ignites Inspiration
• Sometimes when I'm lying in Savasana, I have my most creative ideas. Yes, it's true. I know I'm not supposed to be thinking during Savasana, but sometimes these images or ideas are so powerful they crack into my blank space. And honestly, I'm happy that they do! Nothing is better then leaving your yoga class emotionally detoxed, sweaty, and filled with excitement for what lies ahead.
Categories: None