BODY connects with MIND and surrenders to SPIRIT



| | |
| --- | --- |
| Posted on March 27, 2015 at 2:30 PM | |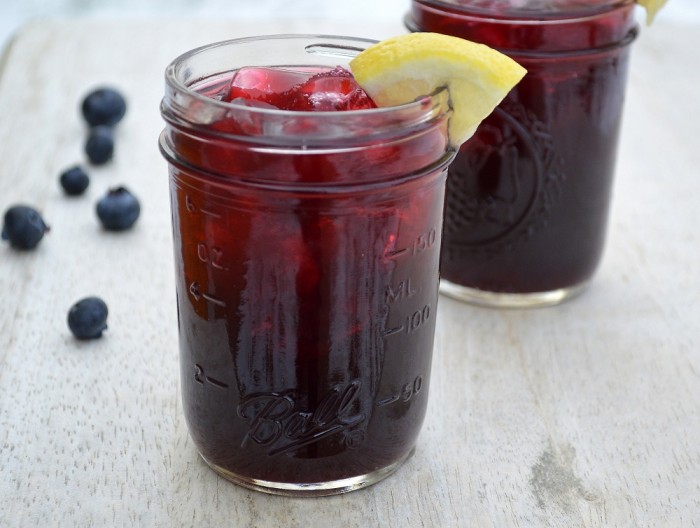 By: Karolina Boryca, Certified Nutritional Practitioner
{Ingredients}
½ cup organic blueberries
2 cups (64 ounces) spring or filtered water
1/2 large organic lemon—cut into ½- inch slices
1 dried Medjool date (optional but adds nice sweetness to the water)
1-2 drops lemon essential oil
1-liter clean glass jar with lid
{Directions}
1. Place blueberrie into the bottom of your jar. Add the dates if using then layer the lemon slices on top. Pour water into jar and place lid on top.
2. Place water into the refrigerator and let infuse for 1 hour. Remove the lemon slices and squeeze their juice into the infused blueberry lemon water. Removing the slices after an hour will help to prevent the water from becoming bitter from the rinds.
3. Add the lemon essential oil drops into the jar. Stir the water with a spoon, cover with a lid and put water back into the refrigerator overnight for the best flavor.
You can leave the blueberries and dates in the infused water for up to 2 days before you need to strain them out of the water.
TIP: Rather then composting the blueberries and dates, I suggest adding them to your morning smoothie. They will be less sweet but the fiber will still be there – add a little honey, maple syrup or Stevia to your smoothie for extra sweetness.
**Replace blueberries with strawberries or raspberries for variety.
Karolina Boryca, CNP
www.karolinaboryca.com
Find me on Social Media!
YouTube:  https://www.youtube.com/channel/UCn4vylRKhgNHBa5aq_jKkkw
Facebook:  https://www.facebook.com/karolnasholistichaven
Book Your Consultation Today!
Karolina.boryca@gmail.com

Categories: None