BODY connects with MIND and surrenders to SPIRIT



| | |
| --- | --- |
| Posted on March 31, 2015 at 12:30 AM | |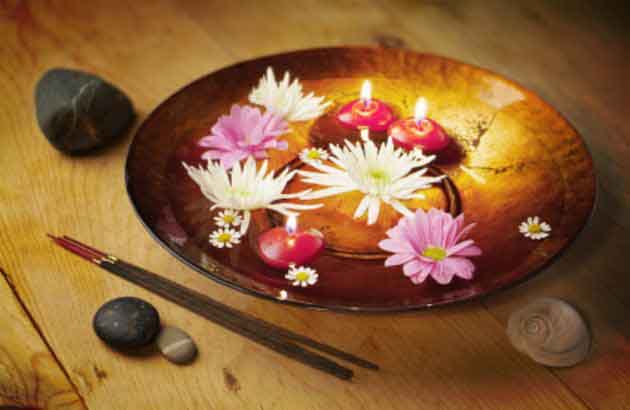 By: Maeghan Laws, Registered Homeopath

Dr. Edward Bach (1886-1936) discovered the Original 38 Bach Flower Remedies that correct emotional imbalances by replacing negative emotions with positive ones. These remedies have been divided into seven groups, which are categorized by fear, uncertainty, insufficient interest in present circumstances, loneliness, oversensitivity to influences and ideas, despondency or despair and being over-caring for the welfare of others. These remedies can be used in combination with homeopathy, herbal medicine and medications and can be safely used by everyone.
Dr. Bach was born near Birmingham, England and studied medicine at the University College Hospital in London. He practised for over twenty years as a bacteriologist and conducted research in immunology and homeopathy. In the course of his research, Dr. Bach developed seven bacterial (Bach) nosodes. He surmised that illness originates from disharmony between the body and mind, with symptoms being an external expression of negative emotional states. Leaving London in 1930, Dr. Bach devoted the rest of his life to developing a new system of healing using plant remedies from the English countryside.
By 1932, Dr. Bach had discovered 12 remedies, to be followed by 7 additional "helpers" in 1933. From 1934 until his death in 1936, he discovered the remaining 19 remedies in Oxfordshire. Using himself for testing, Dr. Bach would excite a particular emotional state and test various plants until determining one that could help him. When treating patients, he discovered that by treating their unhappiness, their physical ailments would be alleviated as the body's own natural ability to heal was stimulated through the remedies. "It is not the disease that is of importance, it is the patient, the way in which he or she is affected, which is our true guide to healing" (Bach, 1936). Today, this system of medicine is used by many throughout the world.
The Bach Flower remedies can be administered in one of three different ways. Firstly, the remedies can be taken directly from the concentrate bottle using two drops of each single remedy and taken four times per day (morning, noon, evening and before bed). This method is not recommended for children or for those who are sensitive to alcohol. Secondly, the remedies can be taken in liquids, such as water, juice or milk. Two drops of each remedy should be put into a few ounces of the desired liquid and taken four times per day. Lastly, the remedies can be taken using a personal formula bottle. Begin by nearly filling a 25mL or 1oz amber bottle with glass dropper with spring water. Add two drops of each single remedy and take four times per day. If desired, add a teaspoon of brandy or cider vinegar as a preservative.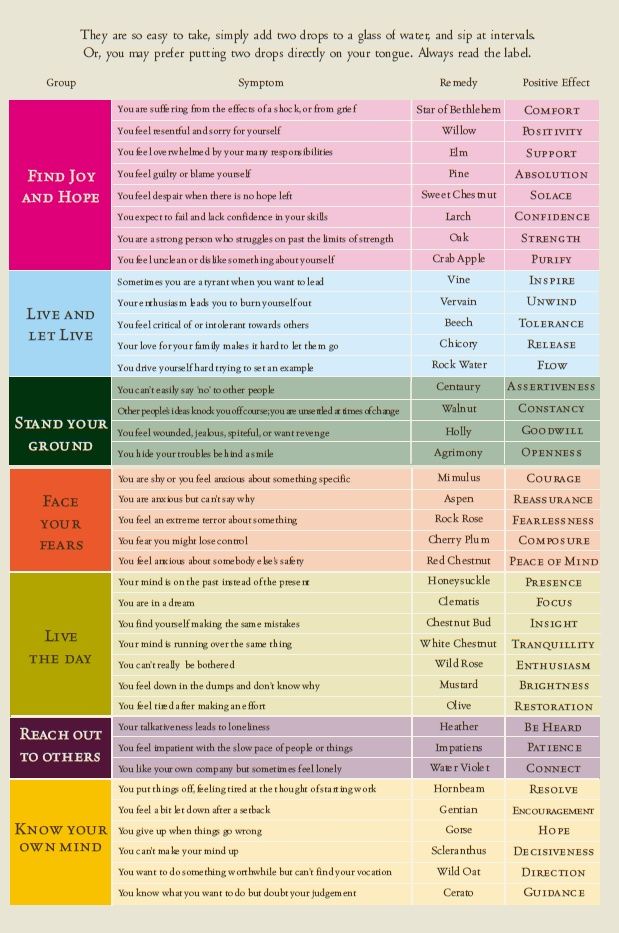 Categories: None